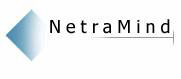 Netramind – Search Marketing Solutions
Netramind is a full service search marketing company that helps its customers generate qualified visitors to its web site. Netramind services include Natural and Paid Search Management with focus on keyword optimization, competitive analysis, site architecture, copy writing, content creation, thematic link popularity and search analytics.
Netramind has a team of 60+ search marketing professionals across our offices in US and India. Netramindís customers include Advertising / Online Marketing Agencies, B2C and B2B companies, and venture funded start-ups.
Three Key Reasons why customers choose Netramind:
One stop shop for all your search marketing needs
100+ person years of combined search marketing expertise
Blended delivery model with option to execute projects from USA and / or India
Visit www.netramind.com for details.