Images
Matt McGowan
Description:
Matt McGowan VP Publishing Incisive Media
Source:
http://ww1.prweb.com/prfiles/2010/01/09/2582414/gI_0_mcgowan.jpg
Mike Grehan
Description:
Mike Grehan, VP, global content director, with Incisive Media, publisher of Search Engine Watch and ClickZ and producer of the Search Engine Strategies international conference series
Source:
http://ww1.prweb.com/prfiles/2010/01/21/2582414/gI_0_MikeGrehan.jpg
David Meerman Scott
Description:
David Meerman Scott, Internet marketing strategist and best-selling author
Source:
http://ww1.prweb.com/prfiles/2010/01/28/2582414/gI_0_scott.jpg
Thomas Bindl, founder of Refined Labs
Description:

Source:
http://ww1.prweb.com/prfiles/2010/02/02/2582414/gI_0_headshotthomasbindl.jpg
Kristopher B. Jones, Founder and President of Pepperjam
Description:
Kristopher B. Jones, Founder and President of Pepperjam partners with SES to present the latest affiliate marketing trends and case studies
Source:
http://ww1.prweb.com/prfiles/2010/02/05/2582414/gI_0_pepperjam.jpg
SES Logo
Description:
Search Engine Strategies Conference and Expo
Source:
http://farm5.static.flickr.com/4126/4843572716_be66a62ddf_m.jpg
Yusuf Mehdi Headshot
Description:
Yusuf Mehdi, Senior Vice President of the Online Audience Business at Microsoft's Bing,
Source:
http://ww1.prweb.com/prfiles/2010/03/02/2582414/gI_0_mehdi.jpg
Online Marketing Summit ClickZ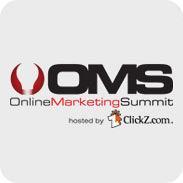 Description:
Logo for OMS and ClickZ
Source:
http://farm5.static.flickr.com/4109/4845786695_33653a60b4_o.jpg
New SES Logo
Description:
Re-branding the popular conference series to SES is a natural evolution reflecting where the industry is today.
Source:
http://farm5.static.flickr.com/4152/4845804429_8fba54ed69_o.jpg
Fellas at a conference
Description:
joe and sam in Madrid
Source:
http://farm5.static.flickr.com/4103/5162026128_bec6cb4157.jpg
Maile Ohye, Google, and keynote speaker at SES Chicago 2010
Description:

Source:
http://farm5.static.flickr.com/4147/5102604086_240124927d.jpg
Eager attendees at SES Chicago 2010 head towards their next panel session
Description:
Crowded hallways are a common sight at SES Chicago, such as this one on the morning of Day 3.
Source:
http://farm2.static.flickr.com/1145/5102333711_94b8e09934_z.jpg
Jeffrey Hayzlett, author and keynoter at SES Chicago 2010
Description:
Jeffrey Hayzlett, former CMO of Kodak, makes a gesture as if he is taking a photograph with a camera during his keynote speech on the morning of Day 2 at SES Chicago 2010.
Source:
http://farm2.static.flickr.com/1219/5099877688_0e516e5d8a_b.jpg
BJ Fogg Delivers Keynote Address at SES San Francisco
Description:

Source:
http://farm5.static.flickr.com/4075/4905135810_f39143fd4a.jpg
Networking lunch at SES San Francisco 2010
Description:

Source:
http://farm5.static.flickr.com/4143/4902716714_1043cca33f.jpg
SES San Francisco attendees await keynote address
Description:

Source:
http://farm5.static.flickr.com/4134/4902152248_4319218996.jpg
Videos
Connected Marketing Week 2010 in San Francisco
Description:
The web is no longer just a huge collection of HTML pages linked together. It has become so much more. It is a network of networks of people who are constantly connected to each other: Connected, communicating and sharing.
Link:
http://www.youtube.com/watch?v=O3oxs5gdgCc
Embed code:

Web Analytics Recap with Avinash Kaushik
Description:
Avinash Kaushik, Web Analytics Evangelist, talks with Greg Jarboe of SEO-PR about the rapidly-growing interest in Analytics, following on his Web Analytics session at SES NY 2008. Because of the huge amount of capital layed out by any company involved in sem, email marketing, and any other digital marketing, web analytics are becoming a real hot-button issue for companies seeking to maximize their ROI as well as stay competitive. Kaushik forsees a huge leap in social media analytics coming in the very near future in order to enable marketers to master their social media presence and track their content's overall usefulness online.
Link:
http://www.youtube.com/watch?v=dQfItw9Q_nE
Embed code:

Email Marketing Trends in Europe Tama Gielen
Description:
Tamara Gielen speaks about trends in the Belgian email marketing market.
Link:
http://www.youtube.com/watch?v=VLjdaVvkRj4
Embed code:

Online Marketing Summit
Description:
San Diego Entrepreneur, Aaron Kahlow, created the Online Marketing Summit to teach people the ins and outs of SEO (Search Engine Optimization). This is his invitation for people to join him in San Diego for the Online Marketing Summit.
Link:
http://www.youtube.com/watch?v=BwEDU13kUdo&feature;=related
Embed code:

SES London and New York 2010 preview with Mike Grehan, VP, Global Content Director, Incisive Media
Description:
Greg Jarboe, SEO-PR, interviews Mike Grehan, VP, and global content director, with Incisive Media, publisher of Search Engine Watch, ClickZ and producer of the Search Engine Strategies international conference series. Mike reflects on past SES shows, the evolution of SES, and the upcoming conferences in 2010, SES London and SES New York. Mike discusses the advent of real-time search and says for search marketers, be aware that the industry is constantly changing and evolving. Mike discusses the power panels and state of the industry panels that are being brought back for London and New York.
Link:
http://www.youtube.com/watch?v=J3cDblwlOyg
Embed code:

Greg Alexander, The Net Impact, on attending SES
Description:
Greg Alexander, The Net Impact, describes his experience at SES San Jose 2009
Link:
http://www.youtube.com/watch?v=oihAeSUxGCA
Embed code:

Future of Search and Search Patterns Peter Morville
Description:
Byron Gordon, SEO-PR, interviews SES Chicago keynote, Peter Morville, about his upcoming new book, Search Patterns. Peter says his impetus for writing Search Patterns had to do with how to tackle search for clients when designing their websites.
Link:
http://www.youtube.com/watch?v=rXOv8HJa1MY
Embed code:

Google Real Time search update with Maile Ohye, Google
Description:
Maile Ohye, Google, discusses the advent of Googles real time search. Google debuted real-time search back in December of 2009. Maile says Google is interested in delivering content to users that is relevant and in real time from a variety of sources. Its not just about microblogs or news information but finding content from anyone who wants to be a publisher and pushing it out in real time for users. Maile then lists the various sources that Google gets its real time content. This includes Twitter, Google news, Facebook MySpace, and Google Buzz.
Link:
http://www.youtube.com/watch?v=B21nIhkd3vY
Embed code:

Social media metrics with Jim Sterne, Chairman, Web Analytics Association at SES London 2010
Description:
Byron Gordon, SEO-PR, interviews the godfather of online marketing, Jim Sterne, Chairman of the Web Analytics Association and founder of eMetrics Marketing Optimization Summit. Jim Sterne begins by describing marketing as the use of sheep and chickens. In the beginning, says Sterne, and for thousands of years, marketing and sales was two people bartering. That is how marketing was done and a price was reached. 150 years ago, the price tag was invented changing the dynamic between buyer and seller and giving the seller the opportunity to mass promote their product but ignore the actual needs and wants of their customers. Sterne says the Internet has brought back one to one marketing and the rise of social media now makes it necessary for companies to implement more than ever. Jim then gives goes on to give an example of social media measurement by citing Kentucky Fried Chickens use of their logo to measure their public awareness of their brand. Jim then goes on to discuss his upcoming book, Social Media Metrics, about classic advertising tools for awareness, reach, frequency, and to measure sentiment, influence, including the most influential topics relating to brand, and what are the business results and value of engagements using social media. To learn more about Jim Sterne, you can visit http://www.jimsterne.com.
Link:
http://www.youtube.com/watch?v=9yBRdLfgYv4
Embed code:

Twitter marketing tools and Uniqlo case study with Hollis Thomases at SES Chicago 2010
Description:
Byron Gordon, SEO-PR, interviews Hollis Thomases, Web Ad.vantage, on the subject of twitter automation at SES Chicago 2010. Hollis says businesses must use Twitter in a holistic way, providing information of value to followers including customer service, research, promotions, asking for feedback, to name but a few. If you plan on automating your Twitter presence, you need to monitor your tweets and who is responding to your tweets, how you are tracking clickthroughs on links tweeted, and measuring your influence by those responding to your tweets and how those tweets are impacting your brand's influence. Hollis then discusses the UNIQLO case study. UNIQLO, is an apparel retailer, and used Twitter to leverage crowdsourcing when it came to controlling the price of a particular product. Hollis goes on to discuss her new book, Twitter Marketing: An Hour a Day, a business text for newbies and marketing professionals. The book is filled with untold case studies of brands and companies using Twitter effectively for marketing purposes. Finally, Hollis discusses some of the newer twitter tools recently introduced including, Twitoaster, doesfollow, and Tweepsearch.
Link:
http://www.youtube.com/watch?v=JkwJ1GRbgB0
Embed code:

Attribution measurement and best practices: the future of marketing with Michael Chertudi, Adobe
Description:
Bryan Eisenberg interviews Michael Chertudi, Adobe Systems Inc., at SES Chicago 2010 on best practices for marketing attribution. Michael defines attribution as the following: attributing important metrics such as sales, orders, customers, ROI, or leads to different marketing programs such as search, email, display, PR as well as print, radio and TV, and determining which of those channels you attribute the credit to when trying to make decisions around ROI and which of those channels are driving the results of your campaigns. Michael then goes on to discuss some of the attribution problems that marketers face. There are three consequences for marketers in not getting attribution correct: 1) underspending or overspending in different channels because you're not apportioning the correct credit to one of those channels; 2) causing tension within the marketing department around who gets credit; 3) not apportioning credit to the right individual or department. Michael concludes with three short tips on the attribution problem. The first tip is to standardize all of your multiple technologies and tags for tracking systems such as web analytics, paid search bid management, email service providers, ad serving by using one system. Picking one system for your attribution settings enables you to avoid double counting and other problems associated with using multiple tracking systems. The second tip is to look beyond the last click and create a baseline for measuring attribution settings. Final tip is to move away from the last click model. Mike says marketers make the mistake of measuring what brought them to their site and then overriding that information with what they converted on their site and then overriding that by remarketing to people through the leads they have collected. Mike says all three components must be measured separately.
Link:
http://www.youtube.com/watch?v=c61inHSX_lQ
Embed code:

Keywords and the future of search marketing with Bruce Clay and Rob Murray at SES Chicago 2010
Description:
Anne Kennedy, Beyond Ink, interviews Bruce Clay, Bruce Clay, Inc. and Rob Murray, iProspect, on the future of search marketing at SES Chicago 2010. Bruce begins by saying the smartest approach for a company that's re-evaluating its search marketing strategies is to begin by re-examining its keywords. Bruce says the keywords that may have been ideal several years ago are probably no longer the case today. Long-tail keywords are more appropriate and will require producing more content but it's vital to establish those new keywords part of their website. Rob says marketers need to reexamine how the search engine results pages (SERP) are being constructed within their category in their keyword set and understanding what social media sites and blogs are being created against their keyword set. This will help marketers build a whole new holistic content strategy. Rob also says that search volumes have increased on sites like Facebook, as a search portal, but won't soon replace the likes of the major three existing search engines. Bruce says paid advertising will become more necessary and that Google has folded so much into universal content that it has started to form a wall and clickthroughs have started to drop. In order to maintain traffic, businesses will have to resort to some form of pay per click as a supplemental activity in order to make up lost revenue. But Bruce says marketers need to look at other forms of social media such as video, news, images, in order to get on the first page of results from a Google search. Bruce also comments on the challenges for enterprises when it comes time to revising their websites. Rob adds that a lack of proper alignment within the major enterprises is the largest inhibitor for them when trying to make the changes necessary to their website.
Link:
http://www.youtube.com/watch?v=LGGjFUw0okY
Embed code:

How to build a sweet business using Twitter and Facebook with Foiled Cupcakes owner, Mari Luangrath
Description:
Byron Gordon, SEO-PR, interviews Mari Luangrath, Foiled Cupcakes, at SES Chicago 2010 on selling cupcakes online and the 'touchpoints' she uses when interacting with her customers. Mari says Foiled Cupcakes engages in relationship-building with its customer's right from the start. This includes following up with a phone call confirming the order placed by the customer, along with an email. Each customer gets a handwritten thank you note. Mari goes on to explain on she began using Twitter to look for potential cupcake prospects for her business. But Mari did not engage these prospects with a sales pitch. Instead, Mari engaged them on the subject of shoes, having reviewed what it is these prospects tend to tweet more about. Mari concludes with some advice for young entrepreneurs and businesses that might still be on the fence about using such social media applications like Twitter and Facebook, about how to jump in to social networking.
Link:
http://www.youtube.com/watch?v=Z9Nq6HYWUqI
Embed code:

SES Chicago 2010 attendee testimonials
Description:

Link:
http://www.youtube.com/watch?v=dc0MqqwP4qg
Embed code:

Press Contacts

Tell Others

Connect With Us

RSS Feeds